Pitch and Query Letters
Business, Biomedical, and Healthcare Writing Services
PowerPoint Presentations and Slide Decks
Web Content
Sales Letters
Press Releases
Newsletters
Research
Grant Proposals
Crafting a persuasive document that requests funding to enable you to complete a task or provide a service.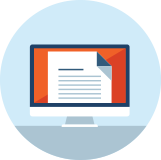 White Papers
Revealing a product or service benefit and offering them as business advantages.
Clear, concise, and compelling.
Case Studies
Researched and documented studies, real-life or imagined scenarios to train and educate individuals in analyzing and presenting solutions.
Do you have a special need?
Please
contact us
and let us know. We will gladly discuss your requirements.