Initially, you might say, what a stupid title for a blog.  Of course, I know what failure is.
I have heard people accept failure, despair over failure, fear failure, embrace failure, and regret failure.  The best words I have heard of failure come from Carole Hyatt and Linda Gottlieb in their book When Smart People Fail.  "Failure is a judgment about an event," state Carole and Linda.
The two authors further declare, "Failure is a word used to define a stage.  It is not a condemnation of character.  It is not a permanent condition.  It is not a fatal flaw.  It is not a contagious social disease."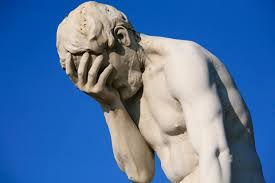 Again, failure is a judgment about an event.
There are numerous quotations on failure.  One of my favorites is by Henry Ford when he says, "Failure is the opportunity to begin again more intelligently."
It becomes apparent that failure can be a form of education, we learn from our mistakes.  Coping with our failure, whatever the event, in a positive manner, determines what type of person we become.   Embrace failure to become a better person, not a bitter person.
The fact that one failed indicates that most likely one took a risk.  Rejoice in the fact that you reached out, you went for it, you set your eyes on a goal.  So you had a setback.  You learned from the experience.  Heed the words of Henry Ford and proceed again with greater experience and knowledge.
Then hear these words from one of the presidents whose portrait is on Mt. Rushmore, Theodore Roosevelt: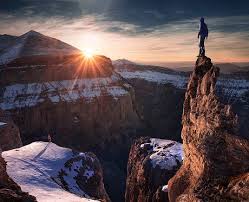 "The credit belongs to the man who is actually in the arena , whose face is marred by dust and sweat and blood; who strives valiantly; who errs and comes short again and again, who knows the great enthusiasms, the great devotions, and spends himself in a worthy cause; who at the best, know the triumph of high achievement; and who, at the worst, if he fails, at least fails while daring greatly, so that his place shall never be with those cold and timid souls who know neither victory or defeat."