Pharmacy School was interesting to me.  I still love medicine, the wonders of the human body, and how medications can provide relief and cures to a vast amount of maladies.  But all too quickly I found pharmacy practice to be a daily grind of a mundane routine.  Working pharmacy still is attrition to me, checking over a technician's work or like an assembly line cranking out prescriptions with tablets and capsules.
For many, routines can be a source of comfort.  Over committed workers often feel that repetitious role responsibility offers a sense of accomplishment and pride in the quantity of items produced.  In many ways then, when slaving away at a boring task, yet still able to feel successful, the routine can be a double-edged sword.
Breaking into biomedical laboratory apparatus sales was a great career choice.  Every day was different.  I saw different people, was presented with their needs for apparatus to provide a solution to their endeavors.  Making presentations, providing product training, and assisting in writing reports was most enjoyable.
Now it is writing that sparks my creativity.  Thinking, composing, and imagining.  Reading others work, research, and fact-finding make my new endeavor enjoyable and fulfilling.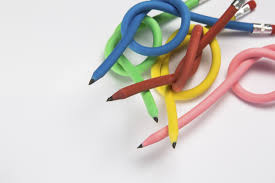 A good career, even one that is routine, should be one that duties are mixed, allow one to think and exercise creativity, and allow for freedom and personal expression.  Ideally, we should learn to live without routines.
Are you in a work arena where you feel fulfilled or do you feel frayed?  Do you feel your efforts are no longer rewarding and are now redundant?
Make a point to vary your routine today.  Make changes daily until you no longer feel like a slave to your humdrum tasks.  Or…is it time to break into a new career?